A PASSION FOR DESIGN....
ReStrung™ was founded in 2011 by artist and New Orleans native Naomi Celestin. It's a fusion of her biggest passions - art, music and giving back to the community. Celestin got the idea to make jewelry with guitar strings after looking at some old strings at a friend's house. She thought it might be interesting wire to work with, so she began experimenting until she came up with a technique to make forms with the strings, and then she created a few designs that incorporated her signature wire-work, used guitar strings and semi-precious gemstones.

Celestin realized that musicians break strings often and change out their strings regularly, so she began to call on all the musicians she knew and asked them to save their strings for her. With a background in the music and art scene in Louisiana, she had a never-ending supply of material to work with! Once the idea got started, she began to get interest from musicians and jewelry lovers far and wide - and ReStrung Jewelry was born. Since its inception, Celestin wanted ReStrung to be a vehicle for keeping the cultural community of NOLA vibrant and unique. To that end, we donate a portion of our profits to The New Orleans Musicians Clinic.
ReStrung is now available on our ONLINE STORE, and numerous retailers throughout the United States.
The Team
Naomi Celestin - Guitar String Queen
Celestin has spent most of her life working in the arts. After graduating from The University of Southwestern Louisiana with a degree in Archaeology and a minor in Visual Art, she went on to work in non-profit arts administration/fund-raising. After nearly a decade with the Acadiana Arts Council, Celestin shifted gears and opened NOLA Design Studio, a boutique web, graphics and social media firm in 2005. A maker at heart, she dabbled in metalsmithing, costume design and jewelry making as a hobby until she started ReStrung Jewelry in December 2011. By April of 2012, she decided to focus all of her energy on building ReStrung Jewelry as a business, and it has grown steadily since its inception. Her vision is to spread the word about ReStrung™ and give back to our cultural economy by supporting Louisiana's treasures - our artists and musicians. While not busy with ReStrung, Celestin spends her time traveling and visiting with family and friends. Additionally, she is an avid costume enthusiast, crafter, party starter and idea generator.
Lisa Mastrogiovanni - Operations Manager
Lisa has been on our team for three years. An organizational machine, she keeps our production team on task and handles sourcing. In addition to keeping our studio running like a well-oiled machine, she coordinates scheduling and inventory management for our market sales team, and also manages the financial life of our brand. We don't know how she does it all, but are eternally grateful that she is part of our crew! Additionally, Lisa comes from a performance background in California and has been involved in the music scene in New Orleans for years.
Erin Mutter - Wholesale Manager
Erin started out on our team as a sales assistant in our retail markets, but her organizational skill set quickly made her an asset to our administrative team. She manages our wholesale accounts, interfacing with our retailers and making sure our stores have all the new product lines! In her spare time, she is also a yoga instructor and performance artist.
Tara Rodgers - Production Assistant
Rodgers was the first addition to the ReStrung team. She is our lead maker of Eternity Bracelets and Gemstone Bangles. Having formerly worked with Maximal Art and Kerissa Creations, she is well versed in jewelry production. Rodgers studied Textile Design at Savannah College of Art and Design, and after living in the NorthEast, moved to NOLA with her husband Andrew, Dean of the Arts Department at Isidore Newman School. Rodgers loves exploring the city, hunting for bargains at vintage and resale shops, knitting, crafting and currently, raising her first baby girl!
Marley Borachevio - Sales Representative
Marley, a NOLA native, has been our lead Market Sales Assistant for over four years! She can be found most nights, manning our booth at Palace art Market. She is a student at University of New Orleans majoring in Environmental Sciences.
Chanti Schoenherz - Production Assistant
Chanti has been banging out bangles and other ReStrung pieces for years. In addition to production, she also assists with photo shoots. She has been steadily building her portfolio as a photographer, and is also a professional belly dancer. In addition to her work with ReStrung and her other interests, she spends time homeschooling her daughter.
Amiel Robinson - Social Media Manager
Yes, this is Naomi's daughter. She's fresh out of high school, and just starting her next adventure into college life. She's been a part of ReStrung since the idea got started, so she can make an eternity bracelet or bangle like nobody's business. Starting out as a production assistant, Amiel eventually found her niche in promoting ReStrung through Social Media. She coordinates photo shoots, posts on all of our social media and organizes giveaways and promotions with fashion blogger affiliates. In addition to her interests in the fashion industry, she's also an avid photographer and collector of vintage clothing and accessories.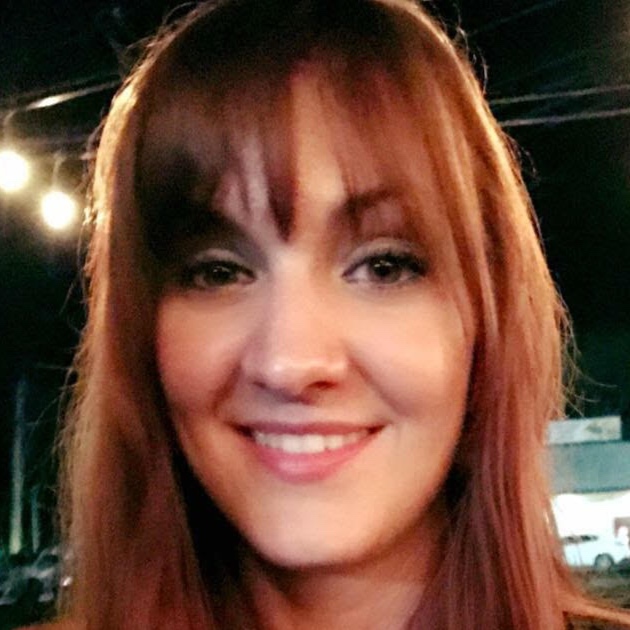 Angel Benansky - Production Assistant
Angel is the newest addition to the ReStrung Krewe. She heads up our fledgling production team in Puerto Rico. She manages all the materials, divvy out production orders for the island team and does production. We are so happy to have her be a part of our growing brand!